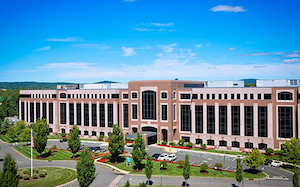 RLM Apparel Software Systems is headquartered in Parsippany, New Jersey and maintains a research and development center in San Jose, Costa Rica.

The privately-held company employs a full stable of development, quality control, consulting services, sales, marketing, and customer support professionals. Since 2006, RLM Founder and Apparel Software Solution expert Ron Lynn transitioned to an advisory role with the company after more than 40 years of successful leadership and steady business growth. His two sons and partners, Rick Lynn and Andy Lynn, currently run RLM's day-to-day activities and decision making as VP of Product Development and VP of Business Development, respectively.
Industry Heritage
Since successfully implementing its first customers in 1978, RLM has focused solely on understanding the needs and overcoming the challenges of the fashion industry. Active participants in the industry, the company's senior management team comprises more than 150 years of apparel and fashion experience.
Innovative Products
As a recognized leader in fashion business solutions, RLM is committed to providing its customers with the technology and services necessary to accelerate their growth while increasing efficiency and visibility. RLM solutions enable clients to efficiently track and manage all their business processes and collaborate with global teams and suppliers.
Business Services
In its more than 40 years of operation, RLM has amassed the most knowledgeable and trusted consultants and implementation specialists in the industry. Among the business services offered are process optimization, on-site project management, implementation, training, phone support, software personalization, and custom programming.
Distinctive Clients
With client user counts ranging from 10 to more than 500, RLM is pleased to play a role in the success of many of the fashion industries largest and most innovative companies, including Johnny Was, John Varvatos, Kenneth Cole, Phillip Lim, Proenza Schouler, U.S. Polo Assn., The Row, Alexander Wang, Jordache, Faherty Brand and other retailers, brands, and manufacturers.
Learn more about RLM's Four Decades of Industry Achievements