RLM Sales Tracking and Analysis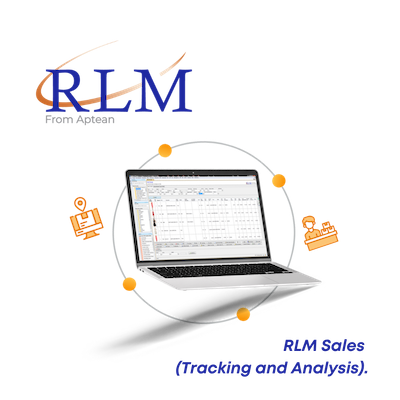 RLM Sales Tracking provides the visibility needed to ensure on-time shipments and to keep customers informed of order status. With Time Phased Availability, the sales team can access production and inventory levels to pinpoint when goods will be able to ship. The Projected Ship System enables you to avoid lost sales due to production, credit, lead time, and inventory level issues.

Sales analysis is a key factor when it comes to retail planning. It proves what is actually selling from the floor and what's not. Utilizing the power of EDI and the 852 document, RLM Retail Sales Analysis gives you the ability to quickly and easily analyze point-of-sale (POS) data.
Planners and sales people can "slice and dice" their POS data in a wide range analysis levels (divisions, colors, sizes, product categories, customers, doors). You can also sort on all column headings with primary, secondary and tertiary sorting. If you use EDI to communicate with your trading partners, you need this tool to help analyze your business.
Major Features of RLM Sales Tracking and Analysis:
Auto Bulk Draw Down from EDI Orders
Availability Reporting
Credit Management
Visibility into Pick, Pack, and Ship Functions
Cut to Order
Retail Trading Partner Compliance
Sales Dashboards
Inventory Reserve for Customers
Inventory Allocation Rules and Priorities
Sales Rep Level security
Projected Shipping Dates of Orders
Manage Units, Pre-packs, or Both
Time Phased Availability
Commission Reporting
E-mail Invoicing