Profiles of Select RLM Clients

THE ROW is a luxury apparel and accessory brand established in 2007 by Ashley Olsen and Mary-Kate Olsen. Named for the historic Savile Row, The Row's style is defined by a sense of discreet luxury, focusing on clean lines, fine fabrics and the perfect fit. In the six years since its inception, the brand has expanded to include a complete range of ready-to-wear, luxury eyewear and handbags. The collection is predominantly manufactured in the USA with handbags and a selection of knitwear being made in Italy.
Product Types: Women's Clothing, Accessories, and Eyewear
Brands/Licenses:The Row
System Capabilities: Financials, Design, Product Development, Sales, Warehousing/Distribution (3PL), EDI
---

At the age of 18, Alexander Wang attended Parsons School of Design in New York where he participated in a variety of internships. By his sophomore year, Alex was already designing his first collection of his label Alexander Wang. He launched his full women's collection in 2007, selling to over 200 stores. In 2008, Alexander Wang received top honors as the recipient of the Vogue/CFDA Fashion Fund. In 2009, he was recognized by his peers when he was announced the winner of the Swarovski Womenswear Designer of the Year. In October 2009, he was the recipient of the Swiss Textiles Award. Alex was celebrated again in 2010 with another Swarovski Designer of the Year Award in the accessory category.
Product Types: Men's and Women's Fashion Apparel and Accessories
Brands/Licenses: Alexander Wang, T by Alexander Wang
System Capabilities: Financials, Product Development, Sourcing, Production, Warehousing, Distribution
---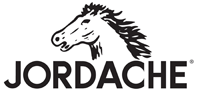 In business for more than 30 years, Jordache has become a powerful name in the world of fashion and beyond. Today, Jordache Enterprises is a privately held conglomerate with an international reach. The company designs and manufactures a wide variety of denim, apparel and accessories, and has earned a distinguished reputation for quality and excellence.
Product Types: Fashion Denim, Apparel, and Accessories
Brands/Licenses: Jordache, Earl Jean, KIKIT Jeans, Maurice Sasson, Fubu Ladies, Gasoline, Lowrider, Love Lola, GAS, XOXO, Blue Star, Dittos, Heidi Klum, Pinkish, Airport
System Capabilities: Financials, Costing, Sourcing, Production, Allocation, Warehousing, SFA, EDI
---

In 1982, Brahmin was born out of the entrepreneurial dream of its co-founders Bill and Joan Martin and has since become a timeless blend of global fashion influence and modern American versatility. At the core of Brahmin lies quality hand craftsmanship, ensuring each bag exudes continual elegance with every wear. Today Brahmin remains family owned with its design, operations and manufacturing headquarters based in Fairhaven, Massachusetts. The brand is continually recognized for its bold, yet timeless styling of handbags and accessories that allow women all over the globe to express their own personal style.

Product Types: Handbags
Brands/Licenses: Brahmin USA
System Capabilities: Financials, Design, Product Development, Sales, Warehousing/Distribution (3PL), EDI