Profiles of Select RLM Partners
For nearly four decades, RLM has extended our best-of-breed philosophy to our partner program to ensure we provide only the highest quality enterprise class solutions to our clients. Our partners' expertise and specialization enable us to go well beyond where we could on our own.  It's our pleasure to introduce you to the trusted brands we're proud to call our partners.



Shopify focuses on making commerce better for everyone, so businesses can focus on what they do best: building and selling their products. Today, merchants use our platform to manage every aspect of their business — from products to orders to customers, selling online, in retail stores, and on the go.
---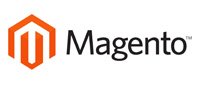 Magento Commerce works hand in hand with retailers, brands and branded manufacturers across B2C and B2B industries to successfully integrate digital and physical shopping experiences. In addition to its flagship open source eCommerce platform, Magento Commerce boasts a strong portfolio of cloud-based omnichannel solutions including in-store, retail associate and order management technologies. 
---
JOOR is the leading online global fashion marketplace for wholesale buying. Through our innovative platform and intuitive technology, we're pioneering a wholesale evolution by making the process easier and faster. We've put the entire wholesale buying process online to enable brands and retailers to drive revenue, cut costs, improve their customer experience and analyze performance through data analytics.
---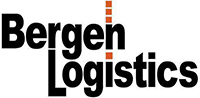 Bergen Logistics is a leading fashion logistics provider on the forefront of advanced technology solutions. Our journey began by providing order fulfillment, warehousing & distribution, and pick & pack services for high-end fashion clients in RTW, outerwear, sportswear, dresses, footwear, handbags and accessories. While we began, and continue to grow in, the niche of fashion logistics, we are also expanding into other areas such as toy fulfillment, media fulfillment, home furnishing fulfillment, and more!
---

Merchants can easily connect to the Authorize.Net Payment Gateway, which provides the complex infrastructure and security necessary to ensure fast, reliable and secure transmission of transaction data. Authorize.Net manages the routing of transactions just like a traditional credit card swipe machine you find in the physical retail world, however, Authorize.Net uses the Internet instead of a phone line.
---

Bill.com is the leading digital business payments company creating magically simple A/P and A/R solutions. We are uniquely positioned at the center of business payments, uniting banks, accountants, and businesses on the fastest growing payments network.
---

Canada Post is committed to providing innovative physical and electronic delivery solutions that create value for our customers, employees and all Canadians.
---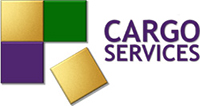 Cargo Services is a leading provider of integrated, outsourced ground handling and other services to the airline cargo industry in South Florida. Cargo Services has been working very closely with airline clients for over 20 yrs tailoring an air freight department according to client- specific needs – whether main deck or lower deck configurations.
---
Concur is a cloud-based service that has a travel, expense and invoice solution for you. We can help get employees and management on the same page on a strategy for spending.
---
>

ecVision offers a cloud-based supply chain collaboration platform that optimizes product life cycle and supply chain processes.
---

FedEx is consistently ranked among the world's most admired brands and our customers count on our diverse portfolio of transportation, e-commerce, and business solutions in more than 220 countries and territories linking over 99 percent of the world's GDP.
---

At GT Nexus, we built a company around a simple but very powerful idea: put a single cloud-based collaboration platform at the center of a huge but enormously inefficient industry — global trade and logistics — and give companies a rapid, low-cost way to enable hundreds of inter-company supply chain processes on a global scale, across entire trading communities, to drive new levels of operational efficiency and business agility.
---

NuORDER is the leading wholesale eCommerce platform. Brands use NuORDER to deliver a seamless, more collaborative wholesale process, where buyers can browse products, plan assortments and make smarter buys in real-time. The NuORDER platform was engineered with flexibility and scale in mind, empowering businesses of all sizes with enterprise-level technology. Headquartered in Los Angeles, California with offices globally;NuORDER connects more than 3,000 brands and 500,000 retailers, helping them grow and win together. For more information, visit www.nuorder.com. 

---

As Canada's leading integrated freight, parcel and logistics solutions provider, Purolator has built one of Canada's most extensive transportation and logistics networks and supporting infrastructure.
---

Our Apparel Business Intelligence Team brings almost 175 years of retail and technology experience, providing complex data collection, hosting, reporting, business discovery and analytics solutions to the retail & wholesale industries.  Our SKYPAD SaaS solution- is the most widely adopted data-collection and reporting tool among business users within the most recognizable fashion brands across the globe.
---
UPS is a global leader in logistics, offering a broad range of solutions including the transportation of packages and freight; the facilitation of international trade, and the deployment of advanced technology to more efficiently manage the world of business.